Leather Repair
Leather Furniture Repairs-Auto Upholstery Repair
Leather Repair Office Furniture Repairs-Home Furniture Repair-Waiting Room Chairs & Examination Tables for Medical Offices-Restaurant Seating
is the worldwide leader in leather repair & specializes in leather upholstery repair as well as vinyl upholstery repair. They can restore the original color of your leather as well as recondition it, or even re-dye it to the color of your choice. Your worn and faded leather can look new again, and your Fibrenew professional can do these repairs in your home or office, or wherever your auto, boat, RV, & even your plane is located. Plastic repair like door mouldings, dashboards, and consoles can even be repaired.
Call us today at (937) 293-1626 or



Visit Our Website
We are mobile, and can come to you!
We do leather upholstery repair in the Dayton, Ohio area including

Beavercreek, OH
Bellbrook, OH
Centerville, OH
Clayton OH
Eaton OH
Fairborn, OH
Hamilton OH
Kettering, OH
Lebanon OH
Mason OH
Miamisburg OH

Middletown OH
New Carlisle OH
Oakwood, OH
Springboro, OH
Spring Valley, OH
Trotwood OH
Troy OH
Waynesville, OH
Wright Patterson AFB, OH
Xenia OH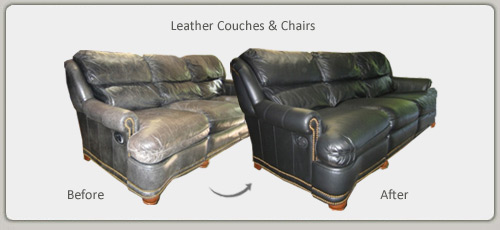 Fibrenew Restores and Refurbishes:
» Repair & refurbish aircraft plastic and leather trim
» Split and broken plastic automotive door trim moldings
» Cracked, faded & loose steering wheels
» Cracked and faded dashboards
» Torn leather & vinyl consoles, armrests, door panels & furniture
» Plastic surrounds of TV's, computers & speakers
» Scratched & worn leather furniture
» Touch ups & re-dye of leather furniture, jackets & boots
» and so much more...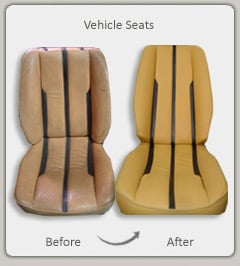 We do leather upholstery repair in the Dayton, Ohio area including

Beavercreek, OH
Bellbrook, OH
Centerville, OH
Clayton OH
Eaton OH
Fairborn, OH
Hamilton OH
Kettering, OH
Lebanon OH
Mason OH
Miamisburg OH

Middletown OH
New Carlisle OH
Oakwood, OH
Springboro, OH
Spring Valley, OH
Trotwood OH
Troy OH
Waynesville, OH
Wright Patterson AFB, OH
Xenia OH