Call us today at 626-487-4003 or
Fibrenew is the worldwide leader in leather repair & specializes in leather upholstery repair as well as vinyl upholstery repair. They can restore the original color of your leather as well as recondition it, or even re-dye it to the color of your choice. Your local Fibrenew professional can make worn and faded leather look new again. They can do vinyl & leather repair for your auto, boat, plane, home, or office.

We are mobile, and can come to you!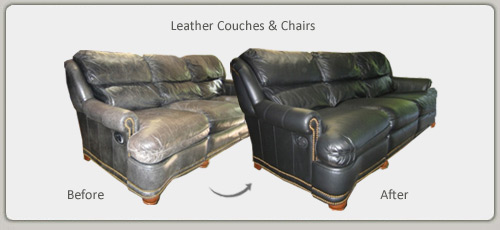 Fibrenew Restores and Refurbishes:
» Repair & refurbish aircraft plastic and leather trim
» Split and broken plastic automotive door trim moldings
» Cracked, faded & loose steering wheels
» Cracked and faded dashboards
» Torn leather & vinyl consoles, armrests, door panels & furniture
» Plastic surrounds of TV's, computers & speakers
» Scratched & worn leather furniture
» Touch ups & re-dye of leather furniture, jackets & boots
» and so much more...